Cade & Brady visited over the weekend... they are so funny together. Brady has been teething for the first time, so he is very interested in how everything tastes... and he was especially interested in biting Cade!
Straight for the eyes...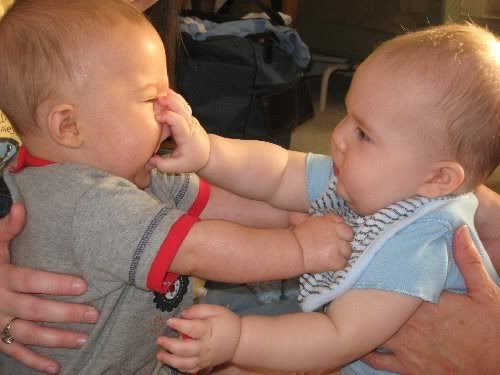 Seeing how Cade's shirt tasted...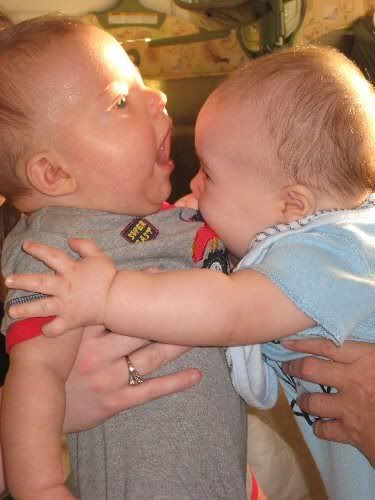 Brady going for Cade's mouth & Cade going for Brady's nose.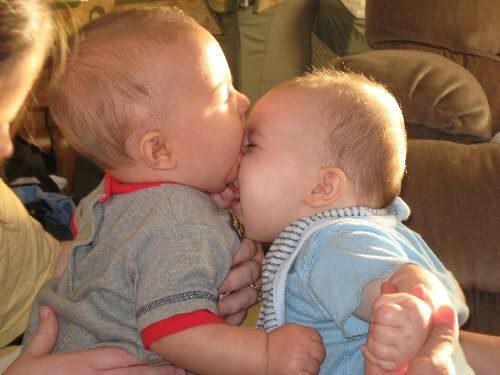 You gotta love teething!